Census
National Census Returns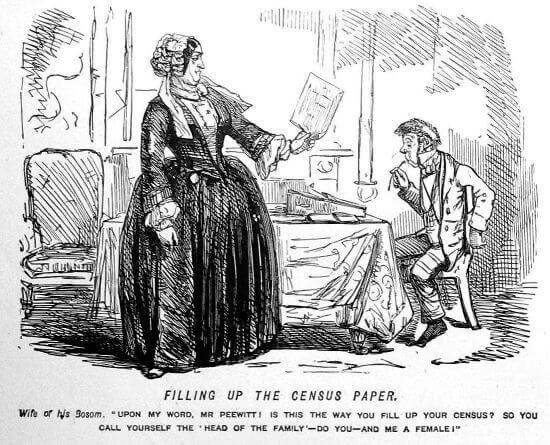 The first national census was taken in 1801 and every ten years thereafter. The national enumerations for 1801-1831 are purely statistical. However, a few returns have survived on local levels that give genealogical information for some places and parishes. These will be treated below under Local Listings.
The first census of genealogical value on the national level is the 1841 census. The latest available census is the 1911 census. For details on the time coverage and contents of census records go to the FamilySearch Wiki page entitled England Census. To understand more about these censuses and how to use them in research, visit this FindMyPast webpage.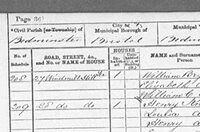 The 1841-1911 censuses are online on Ancestry.com, FindMyPast.com, and FamilySearch.org. Ancestry and FindMyPast are both subscription sites but can be accessed for free through an account on FamilySearch (through Partner Access) or on the computers at the FHL. Ancestry allows you to expand your search by using the soundex or wildcards as explained in their "search tips." Or you can use combinations of information that you already have on hand, such as all the males of a certain surname born in a given year and area. If the given name is unique, it is useful to call up everyone by that name in a given community. On Findmypast you can search for more than one person living at the same location, and the indexes were compiled by persons more familiar with English names and places.
For examples on how to use censuses in your research and in coordination with the civil registration, see this research guide on the Society of Genealogist's website.
Local Listings
Enumerations with genealogical information from the 1801-1831 censuses survive for some 800 parishes. A good place to start online is with the working paper issued by the University of Essex in 2004 at essex.ac.uk. It is arranged by county and parish. If your parish is listed, check the FHLC under the name of the parish to see if that census is available on film. In addition, there are listings for many places dating back to 1522 that can be used as substitute censuses. These are described by county, place and year in Local Census Listings, 1522-1930 compiled by Jeremy Gibson and Mervyn Medlycott (FHL 942 X23gj). This booklet provides the whereabouts of the records in England. However, should you find an item of interest, first check the FHL catalog to see if it has already been filmed. Also visit FamilySearch Wiki for more information.
Other Websites
The following websites might also be checked to determine what else is online for censuses: